Indonesia and the Pacific
Sprawled across more than 16,000 volcanic islands, such as Java, Sumatra, and Sulawesi, Indonesia's position straddling the Pacific and Indian Oceans contributes to a unique microclimate. This region, perched in the 'bean belt' just south of the equator, offers the perfect storm of conditions for coffee cultivation—mist-kissed ocean air, fertile volcanic soils, and the shelter of natural old-growth forests. Here, the coffee beans develop a velvety mouthfeel and earthy flavors that are as enchanting as the islands they come from.
---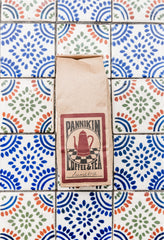 One of the most complex coffees available. This earthy coffee is a strikingly delicious, rich, smooth full-bodied cup with a chocolate finish. Shade grown an...
---
$ 19.25
Add to Cart
This coffee has a strong following. Exotic as Indonesia itself. this coffee is a rich, smooth, semi-sweet chocolate cup with nutty aromatics.
---
$ 18.75
Add to Cart
Enjoy this aromatic earthy cup of coffee with a hint of dark chocolate.
---
$ 19.75
Add to Cart