Indonesia and The Pacific
---
This coffee has a strong following. Exotic as Indonesia itself. this coffee is a rich, smooth, semi-sweet chocolate cup with nutty aromatics.
---
$ 18.75
Add to Cart
Enjoy this aromatic earthy cup of coffee with a hint of dark chocolate.
---
$ 19.75
Add to Cart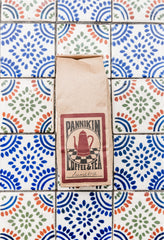 One of the most complex coffees available. This earthy coffee is a strikingly delicious, rich, smooth full-bodied cup with a chocolate finish. Shade grown an...
---
$ 19.25
Add to Cart