Cold Brew
Using exclusively Arabica beans from the rugged mountains of Indonesia, the cloud covered fincas of Central and South America, and the colorful marketplaces of Africa we have selected what we think will bring you the finest coffees. Using our exacting specifications we roast these coffees as both single origin and blends to provide you with an assortment that you are sure to enjoy.
---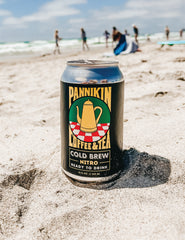 We present to you our Nitro Cold Brew! Roasted, brewed and canned right here in San Diego. Nothing added. Just pure cold brewed coffee- no sugar, dairy, glut...
---
$ 5.25
Add to Cart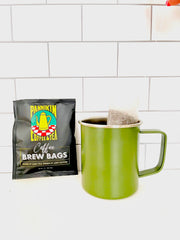 'Dunk it like tea, Drink it like Coffee!' Made with our signature Pannikin Blue Sky Blend. ENJOY 2 WAYS: HOT-Remove from wrapper and place brew bag into your...
---
$ 3.25
Add to Cart