Naturally Flavored Black Teas
White, green, oolong, or black teas, are all produced from a single plant. Camelia Sinensis produces the leaves from which all these teas are picked. Whether they stand alone or are infused with botanicals, fruits or spices we are certain you will find great enjoyment in the moments you spend drinking one of our teas or tisanes.
---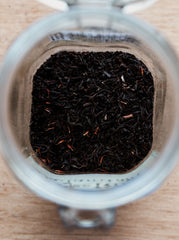 A fragrant cup with the sweet and luscious aroma of summer strawberries.
---
$ 13.25
Add to Cart
Tiny bits of vanilla pulp combined with a premium organic black tea makes a strong cup with a heady aroma.
---
$ 9.75
Add to Cart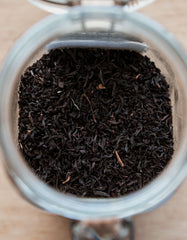 Wild cherries and black tea combine to make this an aromatic cup.
---
$ 13.25
Add to Cart
---